Student Wellbeing
Jackson School Wellbeing and Engagement Team provides support interventions and programs which effectively engage students and facilitates the development of positive behaviours. The team works in partnership with staff, students, families and external community agencies to meet the needs of our student community.
Jackson School is a Positive Behaviour Support School. Our values are Learning, Independence, Safety, Respect and Responsibility. The Wellbeing and Engagement Team work within the school to develop and foster these values. The wellbeing team coordinate a range of interventions applicable to individual needs and ensures all students and families access interventions as required.
As a School we are aware that for some students and families there can be complex needs. The Wellbeing and Engagement Team ensure the school environment is safe and supportive and able to manage First Aid, Medical Management and Court Orders and external support agencies.
The Wellbeing and Engagement Team work collaboratively with agencies to support students within Out of Home and Kinship Care, ensuring that all student access individualised and appropriate supports.
The Wellbeing and Engagement Team consist of the Wellbeing Assistant Principal, the Engagement Leading Teacher and ES behaviour support staff. The Engagement and Wellbeing Policy of Jackson School acknowledges that there
is a shared approach to developing safe and productive learning spaces. Co-operation between students, families and staff is fostered through participation and consultation in the decision-making process.
The Jackson School Wellbeing and Engagement promote school attendance in line with the NOT OK TO BE AWAY program. Jackson School, families and the wider community work in partnership with each other to ensure there is an awareness of the importance of regular attendance.
The Wellbeing and Engagement Team implement and monitor safety programs within Jackson School. These include Sunsmart, Asthma Friendly and Nut Aware.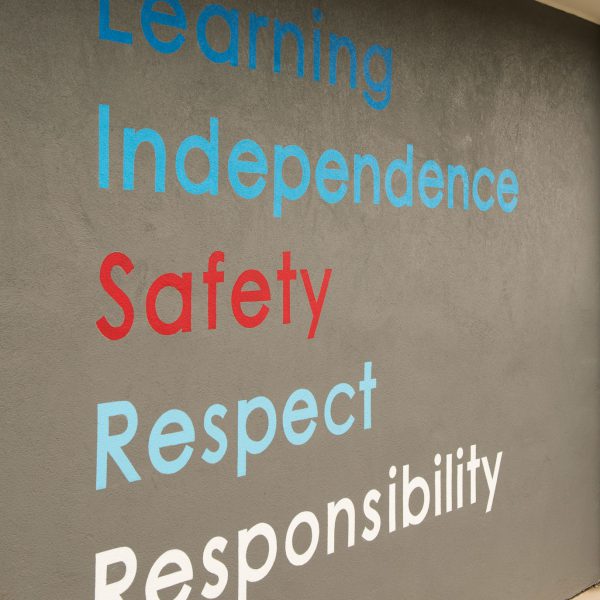 ---