Specialist Programs
Jackson School's specialist program include the delivery of Performing Arts, Visual Arts, Design Technology, STEM and Physical Education.
Performing Arts
At Jackson School our Performing Arts program provides students with an opportunity to develop confidence, self-esteem, expression, concentration, motivation and self-awareness in a safe, fun and highly engaging and supportive learning environment. Emphasis of our classes is to promote independent learning, creativity and social development.
Our Performing Arts department comprises for four different learning areas drama/dance theatre, recording studio, music room and a green screen room. It encourages them to think and act creatively, thus developing critical thinking and problem-solving skills that can be applied in all areas of learning.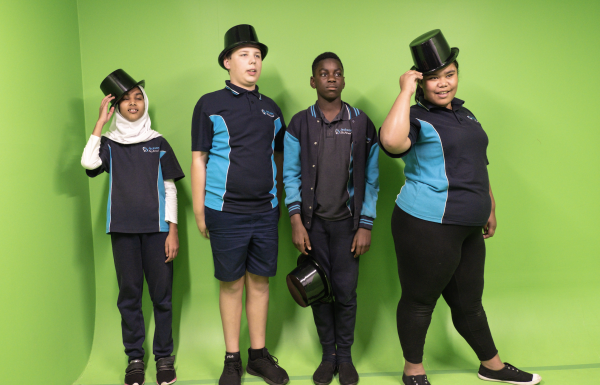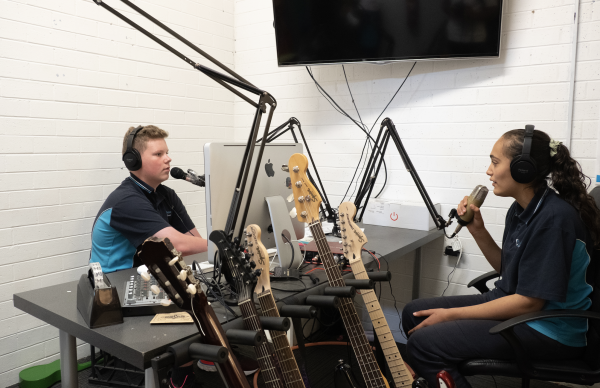 Visual Arts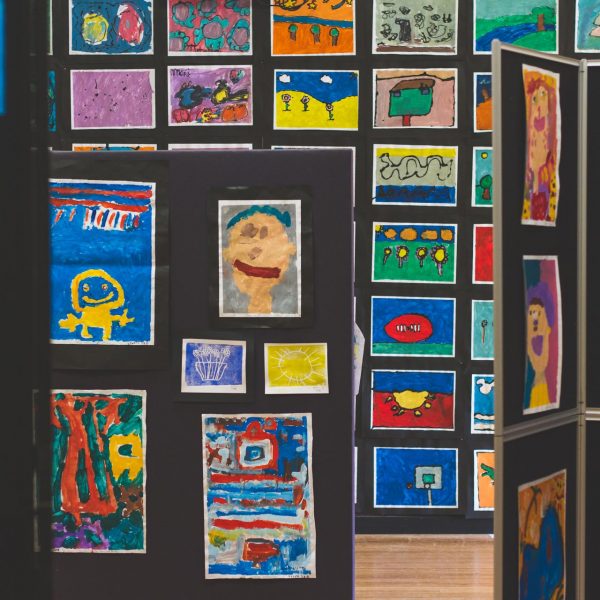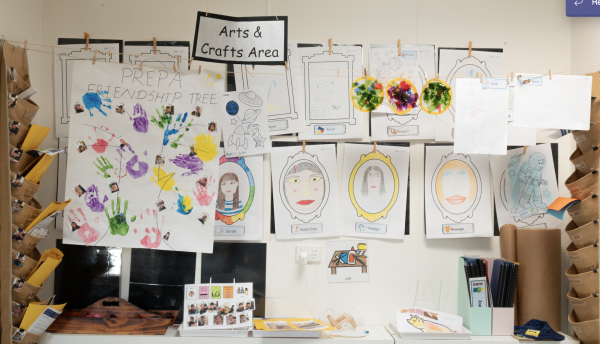 The Visual Arts Program at Jackson School caters for students from Prep to Year 10. The program is hinged on the Victorian Curriculum and aims to instigate the artistic potential of each and every student. The program is delivered in a positive and creative learning environment and promotes every student to immerse themselves in creativity.
The objective of the program is to facilitate opportunities for students to explore and make art works that communicate ideas, feelings and experiences in both 2-dimensional and 3-dimensional forms. The program also has a focus on delivering art activities which activate all of the senses.
The Visual Arts program also aims to support students to develop their knowledge, skills and confidence in using the art elements and principles to create art works which utilise both traditional (e.g. paint, pencils, Papier-Mache, clay) and contemporary mediums and processes (e.g. drawing, painting, craft and animation iPad applications).
Design Technology
Design Technology is a program for Secondary aged students. The program is designed to provide students with the opportunity to use and explore a range of materials, resources and equipment. Students are taught the correct use and selection of appropriate tools to complete tasks involving wood, metal and plastic. Through this, they will learn and respect workshop safety rules. Students are encouraged to develop imaginative thinking and it will enable them to discuss what they like and dislike when designing and making their projects. The program is designed to foster enjoyment, satisfaction and pride in their achievements.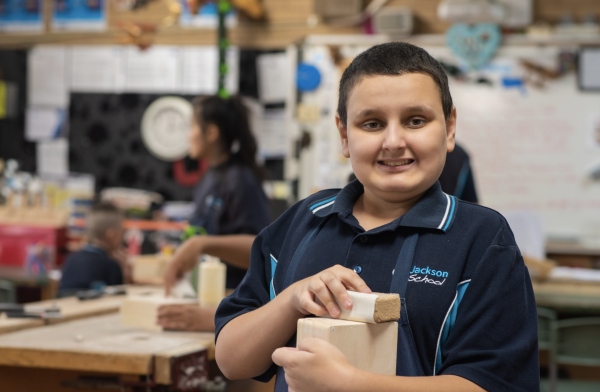 STEM Lab / Food Technology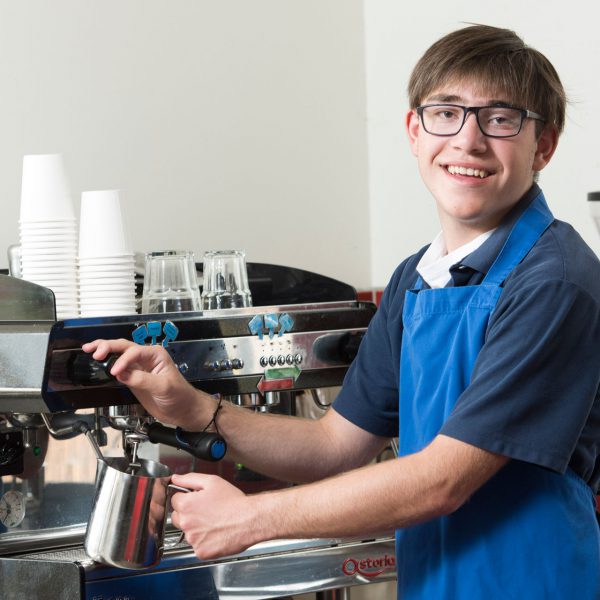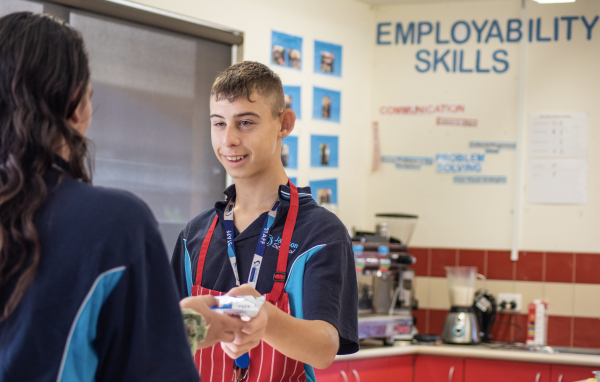 The Food Technology sessions at Jackson school focus on developing students' independent living skills, with an emphasis on food preparation and nutrition.
Lessons for P-2 classes begin with identifying and tasting different fruits and vegetables. Spreading skills are practised, initially using the back of a teaspoon, progressing through to safely using a bread and butter knife to spread.
Classes 3-6 practise making a variety of sandwiches, as well as preparing simple, healthy snacks.  Where possible, fresh produce is used, recipes being dependent on the season and weather (for example, a fresh fruit salad in summer and a warming toastie in winter).
Along with preparing basic dishes, three classes in Senior Secondary have the opportunity to use the washing machine and dryer, as well as practising to fold and sort the washing.
In all classes, students practise safety in the kitchen, correct use of equipment and are expected to clean up after themselves.
Healthy eating is encouraged in Food Technology, with occasional indulgence for 'sometimes' foods, such as a special end-of-term treats and/or foods to mark celebratory public holidays.
Physical Education
Physical education is based on the Victorian curriculum. The focus and goal throughout the different departments of the school is to promote a healthy and physical lifestyle and to imbed the idea that sports and physical activity, particularly through involvement with local sporting clubs and recreational facilities, can offer a valuable social and recreational pathway for our students.
Our specialist PE sessions offer the following programs and facilities: A wide variety of minor and major games, to develop basic motor skills, game organisation, teamwork and team strategies. A bicycle education program offered to all primary and secondary students.
A Traverse-climbing wall program to develop physical strength and encourage physical problem-solving skills. Weekly participation of secondary students in the northern Special Schools Sports Association's Inter-School Sport Program. Regular use of our outdoor gym/exercise equipment and five, enclosed and springless trampolines. An intensive swimming program is offered for all primary and secondary students and some senior secondary students.